In an age of instant gratification and shorter attention spans, nurturing a child's creative side has never been more important. With so much information and choice at their disposal, it can be difficult to find exciting gifts for kids who have everything.
Childhood is the most creative time of our lives, so inspiring gifts that encourage participation and artistic expression are invaluable to a child's development. Personalized children's gifts are an investment in their individuality, and art gifts not only develop this aspect of their personality but also help children to relax!
Inspire a child today! From expanding a kid's art set to building their own entertainment, below are 6 creative gifts for kids who have everything.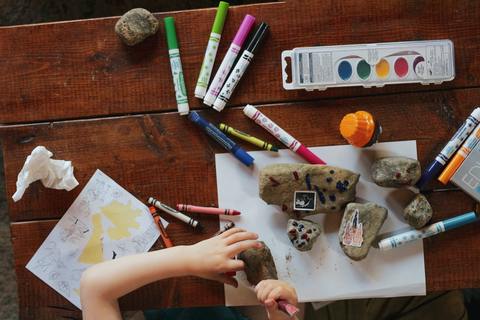 1. Light Up Drawing Tees
This wonderfully inventive garment lets children express their creative flair, without the worry of having to wash crayon marks off the walls!
The cotton t-shirt acts as a constant blank canvas that's limited only by a child's imagination. Due to the luminescence of the canvas area, the t-shirt's 'light wand' pen lets budding young artists create bright and fun drawings.
Five minutes later, their mini-masterpiece has faded, allowing them to start all over again. If you're hunting down art gifts for kids and want something creative to occupy busy hands, this is the perfect gift!
2. Build Your Own Pinball Game
When it comes to personalized children's gifts, this build-your-own pinball game set nurtures both the creativity and individuality of kids ages 13 and up!
Using recycled cardboard, this kit lets them show off their own distinctive flair by decorating and customizing their own pinball game. In the iPhone age, gifts for artists who love to use their hands are hard to come by. For game-savvy kids, there's even the option to add more ramps and challenges. 
The pinball arcade runs on a rubber band – ideal for getting children away from their social media and electronic entertainment. No tools or hazardous objects are needed to construct this custom-made arcade. Just inquisitive minds!
3. 100 Kids Activities Poster 
The creative ideas generator of gifts for kids who have everything! This scratch-off activities poster offers 100 different ideas for adventurous and artistic kids. Boasting a broad range of fun activities, this is one of the most exciting art gifts for active children!
As far as gifts for artists go, this poster covers some serious ground! These scratch-off tasks include active (Build a snowman), educational (visit a museum and learn something new), and even creative writing (write your own story) experiences. It even encourages helping others through small acts of charity!
4. A Just Paint by Numbers Kit
If you're looking for art gifts for kids, a paint-by-numbers kit is a great way to inspire aspiring little painters. By providing the art canvas with small numbers and a clear guide to work from, these kits help children discover the joys of painting and grow their creative confidence. 
For an even more personalized children's gift, send off a treasured picture to be made into a paint-by-numbers project! The photo will become an easy-to-follow instructional art project for kids to recreate!
A customized paint-by-numbers picture can be anything from a favorite pet to a family picture. It's perfect for occupying little ones, relieving stress, or enjoying some quality time with a child.

While gifts for kids who have everything can be forgotten easily, this gift will preserve a priceless memory, or help to recreate a work of art that looks more like it belongs in a gallery than on the fridge!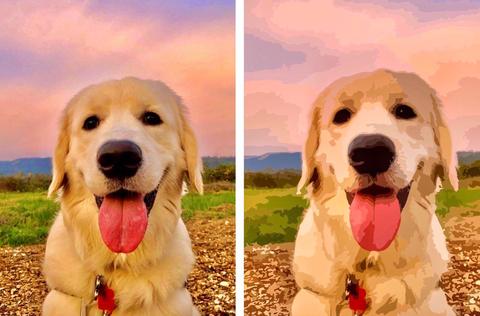 5. Tate Art in a box
Art in a box exposes children to the joys of fine art from all over the world. With 20 high-quality A5 cards, the box contains fun facts and notes on some of the beautiful art on display at the Tate Gallery, including a glossary of artistic terms to keep learning fun!
A handy learning gift for artists, the box includes interactive exercises and tips on how to create similar art. Each task has clear instructions on how to spot the differences between featured artists and encourages kids to get involved in their own painting, sculpting, and photography projects. 
The best art gifts for kids are the ones that inspire them to make their own art. Be the reason for the next Picasso or Pollock to pick up a brush!
6. Create your own superhero set
If you're looking for a kids' art set that appeals to little superhero obsessives, this create your own superhero set lets children design and decorate their own personal hero!
A plain 6″ action figure gives kids the chance to let their imaginations run wild. This figure can become the ultimate new superhero with a few strokes of a paintbrush! 
The perfect gift for creative kids who have a tendency to draw on their other expensive figures, this innovative little gift lets children create a customized superhero team!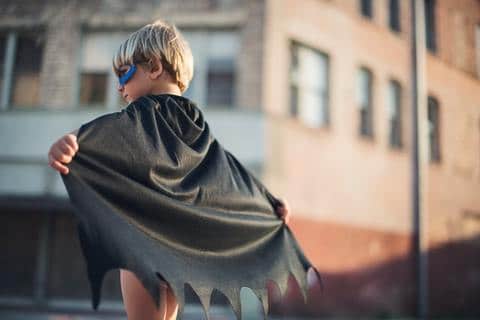 The above gifts for kids who have everything combine the excitement and confidence-boosting abilities of creativity, with a modern twist for the next generation of artists! 
A kid's art set doesn't just have to be a few coloring pencils, so give them something to keep that artistic side of them going strong!