Create your own personalized art and have the time of your life painting whatever you want or recreating your favorite moments on canvas! With our Custom Paint by Number options, you will be able to create a special kit that will be rendered from any photo that you send us. We've included some of our recent customers' paintings so you can see how it actually looks.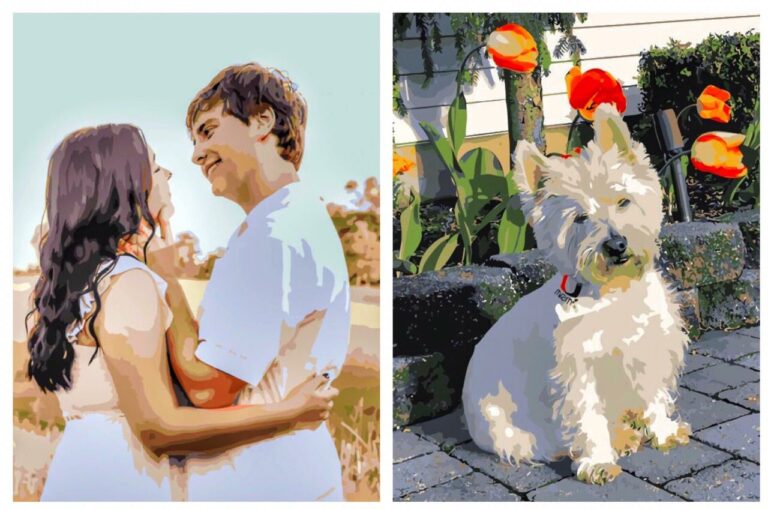 Custom Paint by Number Canvas 
What better way to make an unforgettable memory last forever than by transforming it into a beautiful masterpiece on a canvas. It could be a special photo of a wedding, graduation, or an incredible holiday that you always want to remember. Instead of keeping the photos stored in a closed photo album or on your phone where you hardly get to enjoy them, turn them into a custom Paint by Number canvas for all to appreciate and enjoy.
Personalized Paint by Number Kits
Our personalized Paint by Number Kits come with everything you need to create the everlasting memory you are looking for. Simply send us the photo that you would like to be transformed and we will print it onto the canvas for you. The Paint by Number Kit also comes with numbered paints and a range of different sized paintbrushes to completely guide you through the process. 
So what are you waiting for? Keep your special memories alive forever with a Custom Paint by Number canvas today!
Get in touch with our friendly team today!
If you have any questions, we'd love to hear from you and help you with any queries you might have. Simply get in touch with our team today.