Custom Paint by Number Kits
Did you know you can paint by number from a photo? 
Choose a personalized paint by number kit and have a blast while recreating your favorite moments on canvas! 
With our custom paint by number options, we'll make you a special kit from one of the best photos in your camera roll. Just upload your snap and we'll take care of the rest. We'll even send you a digital version of what your painting will look like to make sure you're 100% happy with it before shipping it out to you. 
Take a look here at some of our recent customers' paintings to see how yours could turn out.
There's no better way to make a memory last forever, whether you're hanging it on your own wall to admire every day, or gifting it to a loved one who you know will smile every time they see it.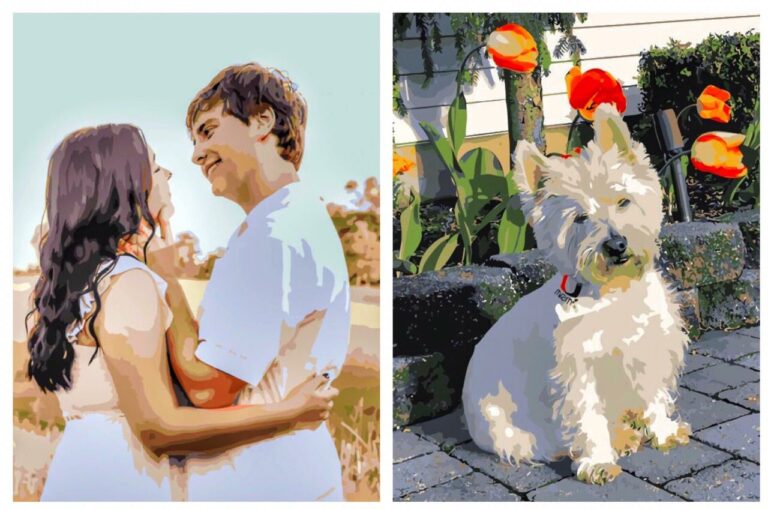 Preserve a Memory on Canvas
What better way to make a memory unforgettable than by transforming it into a beautiful canvas painting?
It could be a photo of a special occasion, such as a wedding, graduation, birthday, or even an incredible holiday that you want to be reminded of every day. Instead of keeping the photos hidden away in an album or on your phone, where you hardly get to enjoy them, turn them into a custom paint by number canvas that'll take pride of place in your home and be admired by all. 
You can have a custom paint by number canvas from a photo of anything you like, and we'll always make it as realistic and true to the original print as possible.
It's the ultimate way to capture a memory, as the time and care that goes into recreating it gives it even more meaning than a regular photo.
Personalized Paint by Number Kits
Our kits come with everything you need to create the everlasting memory you are looking for and really bring it to life. 
Simply send us the photo that you would like to be transformed and we will print the outline onto the canvas for you. Our personalized paint by number kits also come with numbered paints and a range of different sized paintbrushes to completely guide you through the process. 
All you need to do is find a comfy workspace and you're ready to get started! 
Our vibrant acrylic paints are sure to make your paint by number photo pop on the canvas – combined with the efforts of our expert digital team to preserve the quality of your photo when turning it into a paintable design. 
So what are you waiting for? Keep your special moments alive forever with a custom paint by number kit today!
Custom Paint by Number Kits Make the Best Gift
Instead of gifting your loved one a photo album that's destined to collect dust on the shelf, or yet another framed picture that will blend in with all the rest, surprise them with something a little different in the form of a custom paint by number canvas. 
You can either give them a completed painting, or better yet, gift them the kit so they can paint it themselves and watch the customized canvas come to life as they add each color, one by one. 
It's bound to bring a smile to their face when they discover that their design is actually a real-life photo! 
We'll even send you a digital sample of your paint by number pic – just to make sure you're fully happy with how it looks as a painting. 
A paint by number custom kit is a unique gift for someone that loves to fill their home with pictures and happy memories. They definitely won't be expecting it and are sure to appreciate the thought behind it.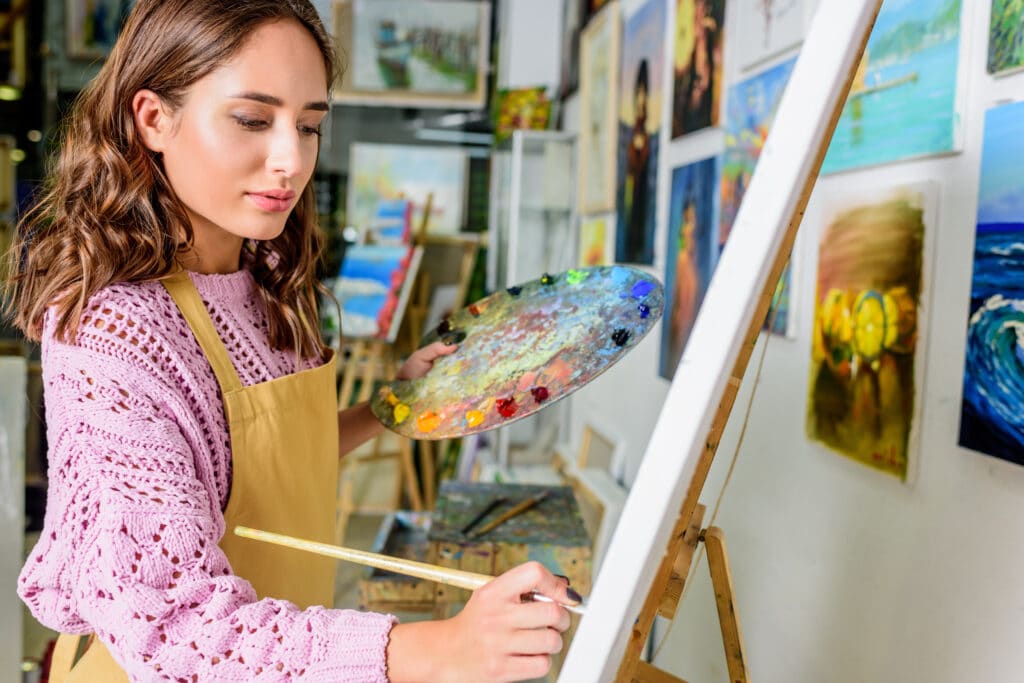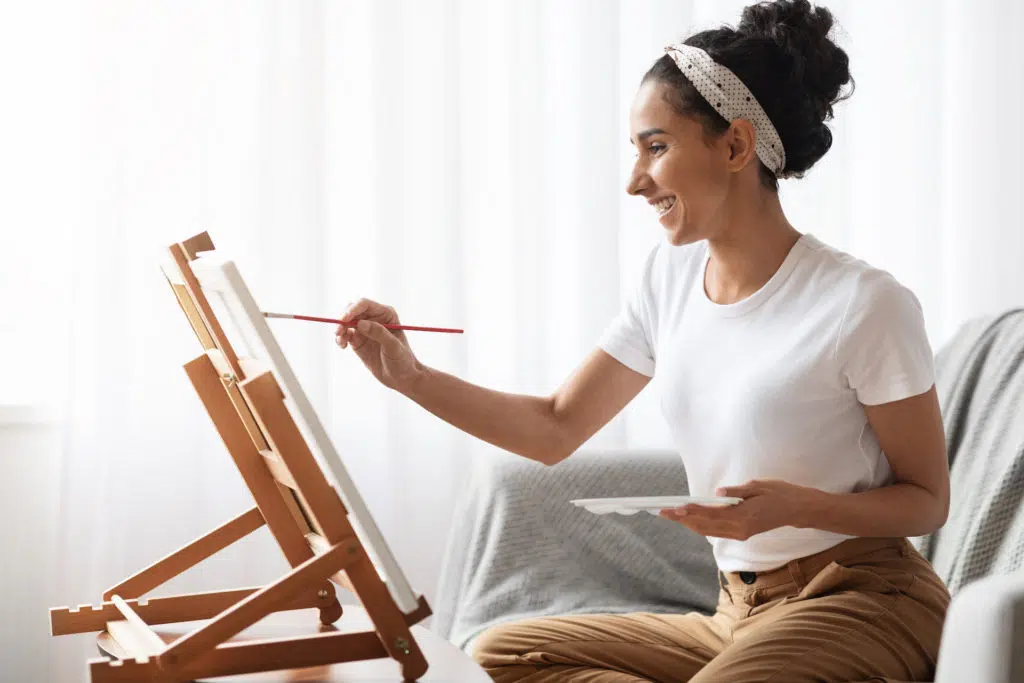 Super Fast Creation and Delivery
By providing a ready-made outline that maps out where each and every color appears in the painting, you can sit back, relax and trust that the piece will turn out perfect! 
This also means that you can add to your custom paint by number canvas without pausing to plan out where your colors should go – making the process move along a lot faster than if you were painting from scratch. This means you can complete your masterpiece in no time at all and you won't have to wait long to see the finished product or show it off to your friends and family. 
Our paint by number kits are produced in the US, which means we can send them out to you much quicker than other companies who make their kits in other locations across the world. 
You'll receive your paint by number custom kit soon after ordering – perfect if you're impatient to get started. Planning on gifting the completed painting for an upcoming birthday? A sooner-rather-than-later delivery date means you're more likely to finish it in time!
Get in touch with our friendly team today!
If you have any questions, we'd love to hear from you and help you with any queries you might have. Simply get in touch with our team today.