Description
PAINT BY NUMBERS KIT
DISCOVER THE BEST QUALITY PAINT BY NUMBERS KITS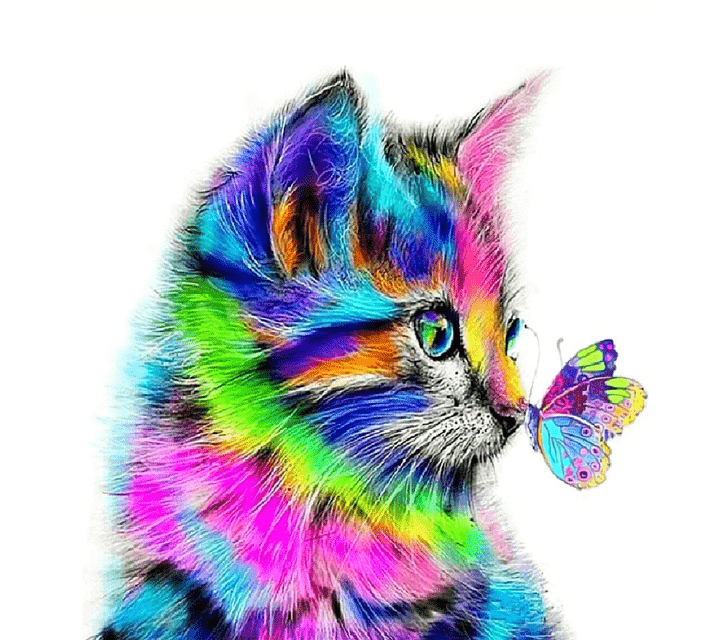 WHY CHOOSE

OUR PAINT BY NUMBERS CAT KIT

?
Our cat paint by numbers kit is the ideal choice for any devoted feline lover out there. The image itself is a delightful portrait of a cute cat with a butterfly on its nose. Could you get a more adorable paint by numbers cat image? Plus, its vividly bright and colorful design will challenge you to step up to the palette with skill and create a multi-colored masterpiece – brushes at the ready! Our cat and butterfly painting is perfect for anyone looking for one of the best cat paint by numbers kits. 
RELAX: Perfect to disconnect, research shows that creative activities like coloring and painting can significantly reduce stress.
HOME DECORATION: Create your own painting to decorate your home, even if you do not have great artistic skills. 
PERFECT GIFT: Make it unique.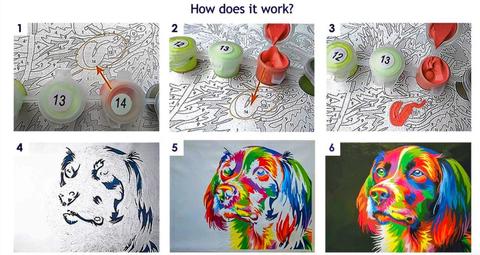 WHAT COMES IN MY PAINT BY NUMBERS CAT & BUTTERFLY KIT?  
The Cat and Butterfly Paint by Number kit contains:
High-quality canvas with light lines and numbers printed on it
Corresponding numbered acrylic-based paint set
Set of 3 paintbrushes in different sizes
 DIY Wooden Frame (if selected)

FREE SHIPPING 
Just Paint by Number offers FREE WORLDWIDE SHIPPING!
GIFT CARDS
Need a pre-paid gift card as gift? Click Here.