Description

DISCOVER THE BEST QUALITY PAINT BY NUMBERS KITS
Lion Paint by Number Kit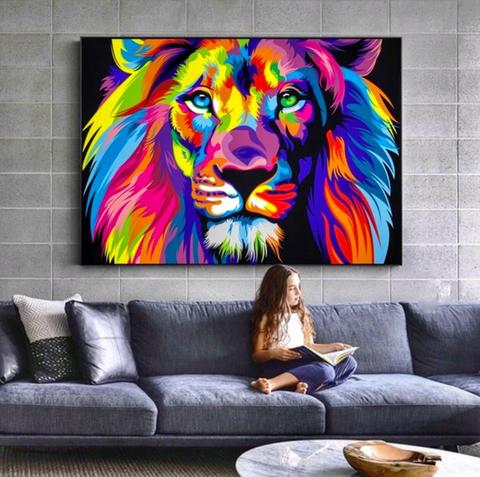 If you are after a roaring piece of art then look no further, as our Lion Paint by Number Kits are just the thing you need. 
Why a Lion Paint by Number Kit?
One of the most therapeutic and rewarding ways to pass your free time is by creating a beautiful masterpiece that you can hang up proudly in your home. The Lion Paint by Number canvas is filled with bold and captivating colors that are sure to encapsulate your senses. As well as ending up with a colorful lion painting, investing in a Lion Paint by Numbers kit provides you with: 
RELAXATION: Perfect to disconnect, research shows that creative activities like coloring and painting can significantly reduce stress.

HOME DECORATION: Create your own painting to decorate your home, even if you do not have great artistic skills. 

PERFECT GIFT: Make it unique with a mesmerizing and colorful lion painting.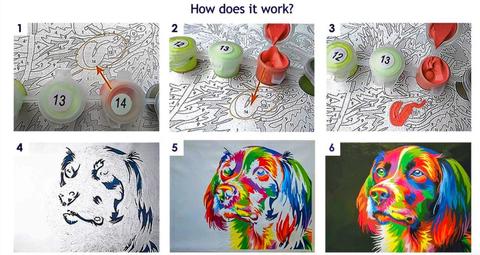 What Comes in my Lion Paint by Number kit? 
Our Lion Paint by Number kits contains:
High-quality canvas with light lines and numbers printed on it.

Corresponding numbered acrylic-based paint set.

Set of 3 paintbrushes in different sizes.

 DIY Wooden Frame (if selected).

Lion Paint by Number Kit 
We offer FREE WORLDWIDE SHIPPING here at Paint by Number, so don't miss out on getting your wonderfully colorful lion painting today!