If you're here reading this blog, chances are you know a thing or two about paint by numbers. You might have even completed one of our paint by numbers kits before. If so, you know exactly how enjoyable and therapeutic the process can be – we've been doing them for years! But who invented paint by numbers? Where did the pastime originate from? 
Well, we've a special treat for you today…we're going to rewind time and take a look at the history of paint by number – specifically the well-known pioneer of paint by numbers, Dan Robbins.
So without further ado, let's deep dive into the history of paint by numbers and explain why it has become such a popular hobby amongst us creatives.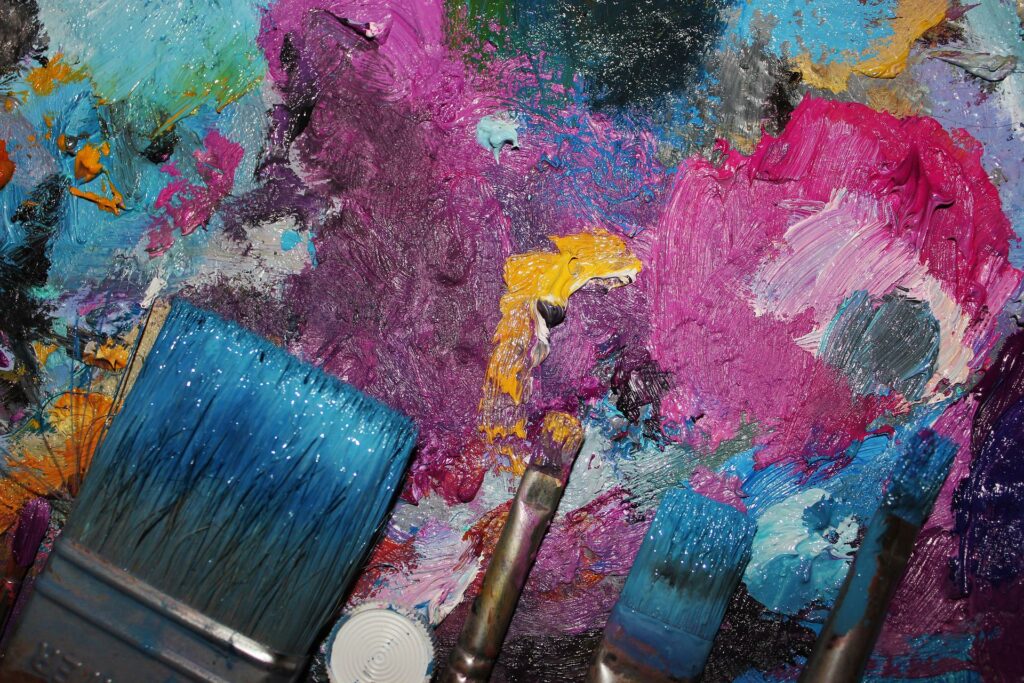 Who invented paint by numbers?
The history of paint by numbers started back in the 1950s. Despite its 70-year history, paint by numbers still remains ever-popular today. So who invented paint by numbers?
Well, the pioneer and original creator of paint by numbers kits was a commercial artist called Dan Robbins. His lightbulb moment of making painting more accessible to the masses would go on to change the painting world forever.
Who is Dan Robbins?
Dan Robbins was an artist most active during the 1950s and 60s. His career truly began when he started working at Palmer Show Card Paint Company. The company's founder, Max Klein, brought Robbins on board as an illustrator for children's books. His eye for color, unique sense of painting style, and natural gift for innovation led Klein to task Robbins with a special mission – sell more of the company's selection of paint products. In the post-war period when the freedom to participate in leisure and recreation was rife among the American public, Robbins knew he had to get creative. So he put his thinking cap on…
Where did his idea come from?
It didn't take long for Dan Robbins to find a solution. So what was his master plan?
His idea was to sell a 'hobby kit' that contained the paints. And this moment of genius was inspired by one of the greatest loves of his life…Leonardo da Vinci. After learning that da Vinci used a method of numbered canvas sections when teaching his students, Robbins thought he could do the same for the rest of the world. 
"I remembered hearing about how Leonardo da Vinci would challenge his own students or apprentices with creative assignments," Robbins once said in his 1998 memoir Whatever Happened to Paint by Numbers. "He would hand out numbered patterns indicating where certain colors should be used in specific projects such as underpainting, preliminary background colors or some lesser works that did not require his immediate attention."
With this concept in mind, Dan Robbins went about designing and creating the kit. ​​To do this, he first painted his own original artwork and then outlined the shapes of the painting's colors, hues and shades. Each of these areas and segments was then assigned a number that corresponded with the right color. Alas, the first commercial paint by numbers kit was born!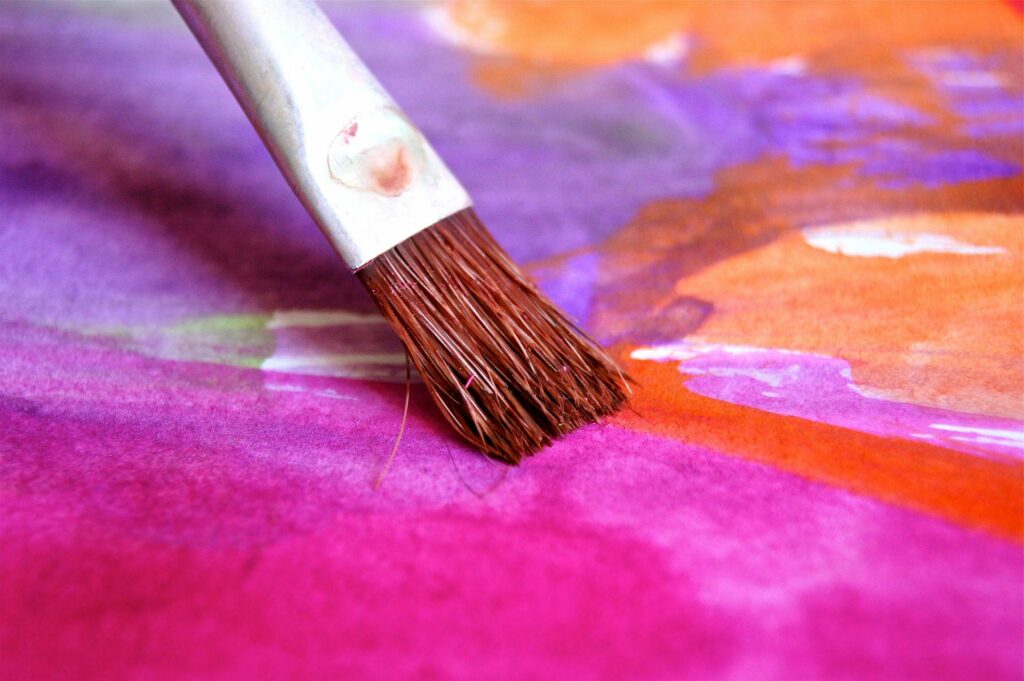 What was the very first classic paint by numbers kit?
Well, it was called Abstract No. One. The painting depicted a water jug and fruit bowl and honored abstract expressionism – it was packed with surreal shapes, vibrant colors, and graphic lines. Although the kit was sold to some curious customers, it wasn't quite enough to appeal to people of all painting abilities. 
That's when Dan Robbins went back to the drawing-room – this time accompanied by a new team of fellow painters. Their plan B was to design and produce an entire range of simpler and more accessible landscape and portrait kits that more people would take interest in. Thankfully, these unpretentious and more straightforward paintings proved to be even more popular.

With Robbin and Co's paint by number designs under their belts, Palmer Show Card Paint Company was renamed to Craft Master and worked non-stop to manufacture a whopping 50,000 kits a day. In 1955 alone, the company sold around 20 million kits to the enthusiastic American public – who simply couldn't get enough of this new easier and more comprehensible way to paint.
Although Dan Robbins sadly passed away at the age of 93 back in 2019, there's no doubt that he made a massive impact on the painting world, whether good or bad…
What was the response from the art world?
The public's positive response was unprecedented, but that doesn't mean everyone was happy with the phenomenal success of paint by numbers.
In fact, the art world had a hugely negative reaction, with artists and other key industry players criticizing the movement as oversimplifying the creative process of painting and undermining the talent and work of 'real' painters.
An unnamed critic even wrote "I don't know what America is coming to, when thousands of people, many of them adults, are willing to be regimented into brushing paint on a jig-saw miscellany of dictated shapes. Can't you rescue some of these souls – or should I say 'morons?"
In response to the backlash, Robbins dismissed the criticisms and defended his creation. He said, "I never claim that painting by number is art. It is the experience of art, and it brings that experience to the individual who would normally not pick up a brush, not dip it in paint. That's what it does."
Why are paint by number kits so popular?
Whatever you think of paint by numbers and its simplification of painting, you've got to respect Dan Robbin's brushing aside such criticisms.
Think of paint by numbers as a painting version of coloring books, with numbers that guide you through the brushstrokes, textures, and colors of the canvas. In simple terms, painting by numbers makes the sometimes-tricky-to-master hobby of painting a more accessible activity. Anyone of any painting experience can complete their very own piece of art – even if they've never picked up a paintbrush before in their life.
Without Robbins, companies like us with a huge passion for artistry and creativity wouldn't be able to bring the joys of painting to the masses. Robbins' clever marketing slogan at the time says it all – Every Man a Rembrandt!
Get in touch
So there you have it. You now know the history of paint by numbers.
Are you a creative amateur in need of brushing up on your painting skills? Well, we've got you covered. Try our paint by numbers beginners kits to test the waters. We think these kits are best suited for those wanting a little bit of practice before jumping onto the bigger, more complex paintings. But don't worry, you'll be painting like a pro in no time.
You can also try our custom photo kits. Whether it's a landscape scene or a portrait of you and a loved one – simply choose your fav photo and leave it up to us to create the kit. 
Got a question? Just shoot us an email at: [email protected]